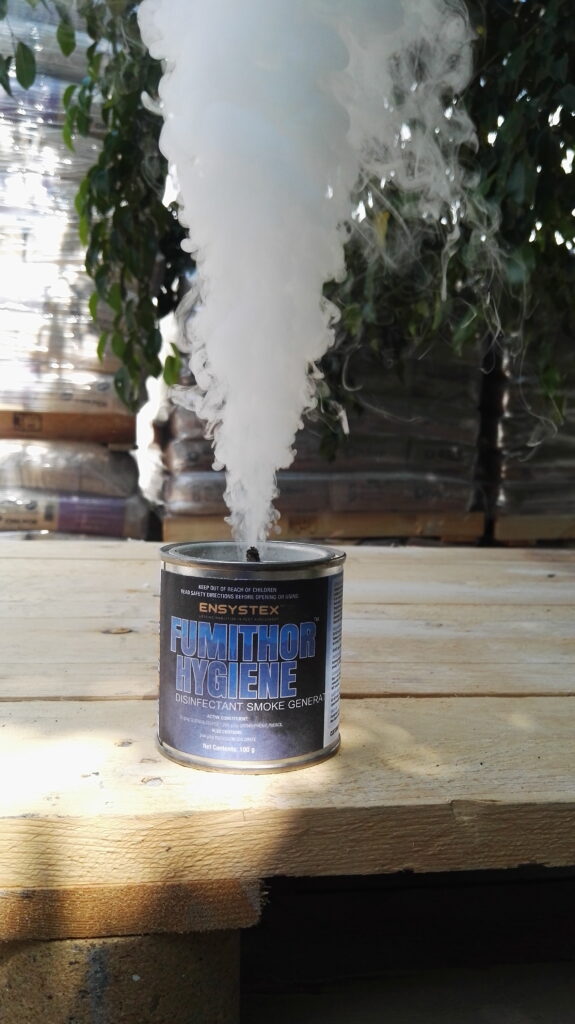 FUMITHOR HYGIENE Disinfectant Smoke Generator
A NEW CONCEPT FOR IMPROVED STERILISATION
FUMITHOR™ HYGIENE Disinfectant Smoke Generator is a highly effective and unique method for improved sterilisation, used extensively throughout Europe. It's low toxic, dry smoke disinfectant with potent bactericidal, virucidal and fungicidal properties, make FUMITHOR the perfect hygiene solution for modern industry and society.
The use of traditional disinfection products often involves problematic handling of hazardous substances and their negative effect on equipment and premises. By using a dry disinfectant smoke, it is possible to reduce disinfection treatment costs and, at the same time improve the production environment ensuring better working conditions and enhanced product quality.
FUMITHOR HYGIENE has been developed to offer an easy to use and safe high performance disinfecting solution, that provides outstanding control of direct and indirect contamination sources.
Brochures
Labels
SDS
Additional Documentation
Usage Video
Brochures
Labels
SDS
Additional Documentation
Usage Video