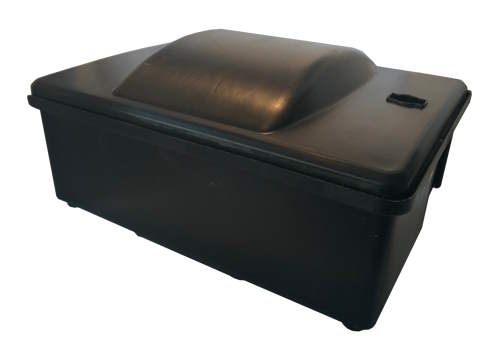 Rodenthor Maxx Curve Rodent Station
Compact Bait Station for rats and mice.
The Maxx Curve Rodent Station is a curbed lid gives more room for rodents to feed. Full size for rats and mice, filly lockable, it comes with a seal to protect the lock. Wall security mount included. Fits rodenticide blocks or sachets on vertical or horizontal rods, includes tray. Fits RODENTHOR Gorilla Humane Rat Trap with IPM Square  – Rat Monitor also available with clear lid.
Dimensions
Length 230mm
Width 182mm
Height 120mm