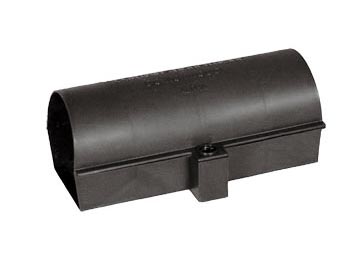 RODENTHOR ALPHA Rodent Bait Station
'Run-Through' Station.
Constructed of high grade polypropylene this sturdy, long lasting Station is suitable for both rats and mice and is a cost-effective alternative to cardboard rodent boxes. Ideal for placement in roof voids, behind large appliances, etc. The RODENTHOR Alpha Rodent Bait Station comes fitted with bait blocks rods and a key locking system. Rats in particularly like to 'run-through' Stations of this nature since they can clearly see the exit.
Dimensions
Length 240mm
Width 105mm
Height 95mm