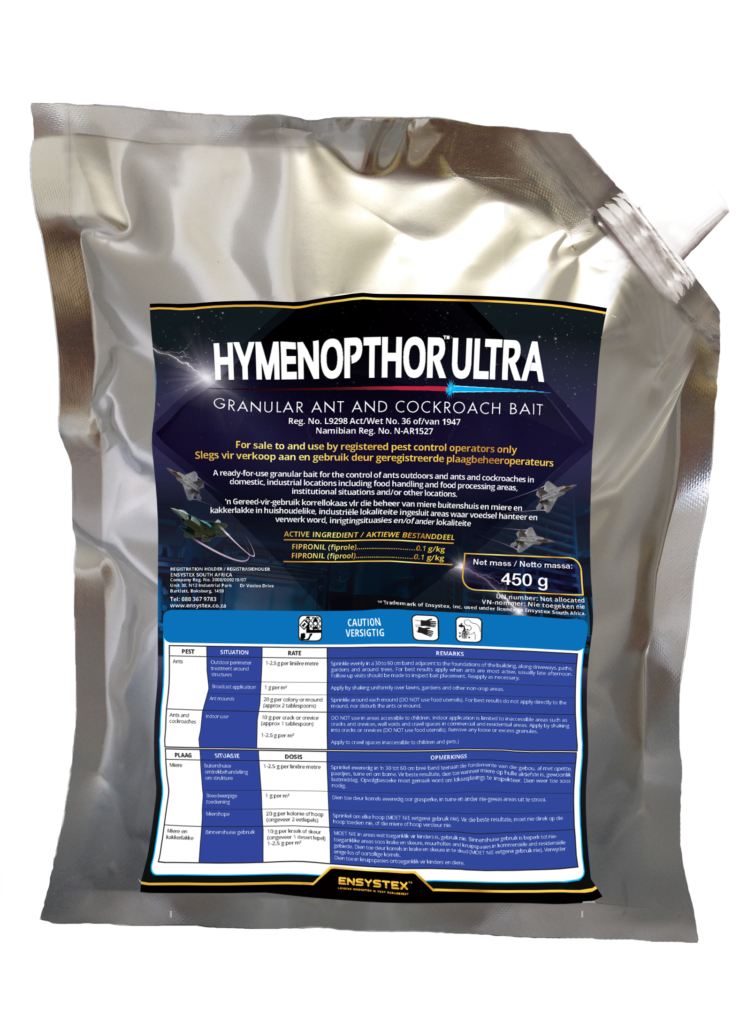 HYMENOPTHOR™ ULTRA Granular Ant and Cockroach Bait
Next Generation Technology Ant and Cockroach Bait powered by Fipronil – kills all species of ants and cockroaches, including nymphal stages!
Liquid Oil Phase Release™ Technology ensures uptake of the fipronil by ants and produces results equal to those of Gel Baits for cockroaches – including nymphal stages.
Simply the most advanced ant bait available with a unique range of feeding attractants designed to enhance insect feeding – highly palatable and highly active.
Opens up new opportunities for professional pest managers when dealing with cockroaches. The only granular bait on the market registered for German cockroaches and Periplaneta spp cockroaches. BLATTATHOR ULTRA provides exceptional levels of control since it meets the cockroaches' preference for a solid cereal based diet, which means they eat more of the granular bait. It is especially useful for the control of Periplaneta spp around areas such as grease traps, sewers and manholes. Sprinkling bait granules in these areas is a new management option for fast control.
Specially designed, convenient, shaker pack…..       
HYMENOPTHOR ULTRA has been tested and approved for addition to EXTERRA Stations where it will not deter feeding by termites.