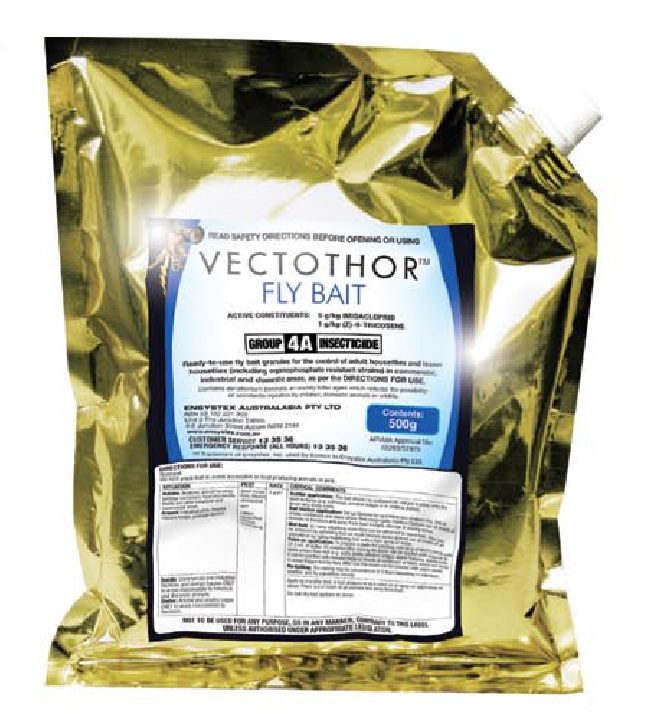 Attraction Proves DEADLY for Flies
The formula of sugars and sex attractant contained in VECTOTHOR Fly Bait has been scientifically tested to prove its effectiveness in attracting flies.
Flies are irresistibly drawn to the surface where they are knocked down.
VECTOTHOR granule fly bait for dry surfaces is blue in colour, following scientifically proven data indicating it to be the most effective colour for attracting flies.
VECTOTHOR Fly Bait was developed by ENSYSTEX for fly control in a range of situations. It has been formulated as a Water Dispersible Granule (WDG) so that it may be used directly in the granule formulation as a fly bait, diluted with a small amount of water for making a paste, or diluted with a larger volume of water to allow it to be quickly sprayed on to walls and other surfaces on which flies alight.