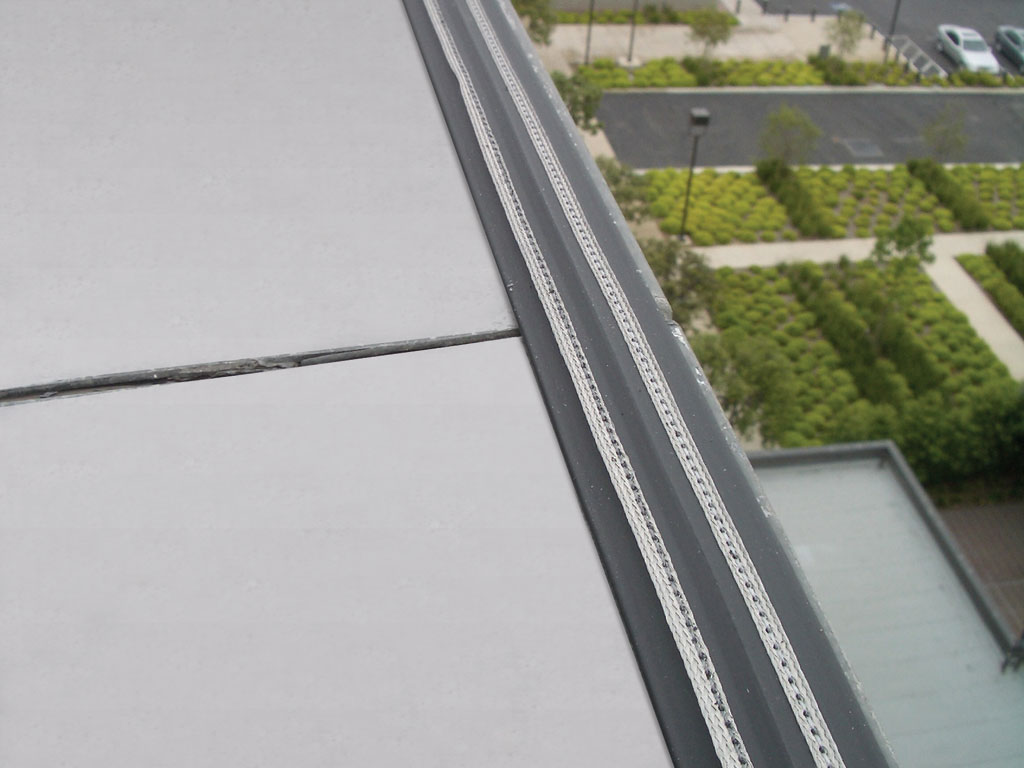 AVITHOR E TRACK is a unique, low-profile electrified track, designed to discretely deter birds away from buildings. It has even been granted a patent.
AVITHOR E-TRACK is a comprehensive family of parts that make up a fully integrated system to bird-proof any building. Special connectors, wires, charger units and the track itself can be customized to protect both regular and irregular shaped surfaces. E-TRACK will provide total exclusion of all bird species, even in high pressure roosting situations; while at the same time being virtually invisible, and incredibly durable. At only 6mm high, AVITHOR E-TRACK is even hard to see close-up once installed.
One row of E-TRACK can protect the same width ledge as multiple rows of other products. Labour and material costs are therefore much less. Often just one row on the outer edge is enough! It is simple to install and Ensystex provides full hands-on training as required. E-TRACK is a humane system and does not harm or injure the birds. AVITHOR E-TRACK is long-lasting since it is made from UV-stabilized virgin PVC, and stainless steel, so it will be in service far longer than its five-year warranty.